I currently run two online courses, one in short story writing and another one on creativity and how to create a new writing habit (both in Swedish). I've had several hundred participants and great feedback, the courses are hosted at www.skrivarkurser.nu which is owned by Offside Press.
I've also held writing courses IRL in Stockholm and Buenos Aires.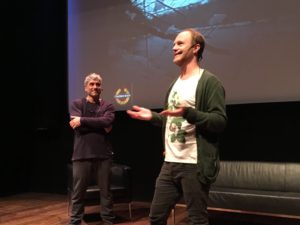 2015 i led a workshop on adaptation together with the education for screenwriters at Broby Grafiska in Alma Löv art museum in Värmland. We had master classes with the Swedish author Klas Östergren (Gentlemen) and director Karin Fahlén (Stockholm Stories), and worked with adapting short stories from my editorial Brevnoveller. The students got feedback from the authors, access to film equpiment and professional actors to make short films of the scripts during 24 hours. Very intense, a lot of fun!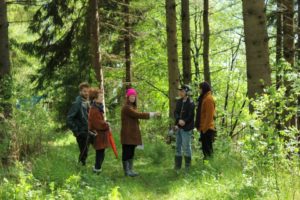 My background as a lecturer and workshop leader is in sexual education. During several years I worked in schools and campaigns for the National Association for Sexual Education in Sweden (RFSU). After having worked three years with boys groups challenging the norms of masculinity, I started making my own lectures on the subject and have done an interchange with Argentina. I have also appeared on national TV and radio. After an article I wrote in the magazine Ottar, "Masculinity – a major health scourge", a  radio show made an entire program based on the issue.