I run online courses through my company www.litterarproduktion.se. One course is in short story writing, another one on creativity and how to create a new writing habit, and a third in how to edit and finish your novel (all in Swedish). Before I started my own course portal, I ran and developed online courses for "tidningen Skriva" (the Swedish equivalent of the Writer's Digest) between 2015-2019.
I've also held writing courses IRL in Stockholm and Buenos Aires.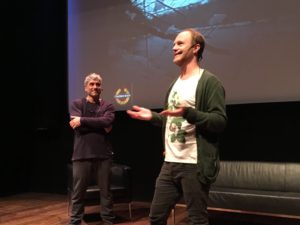 2015 i led a workshop on adaptation together with the education for screenwriters at Broby Grafiska in Alma Löv art museum in Värmland. We had master classes with the Swedish author Klas Östergren (Gentlemen) and director Karin Fahlén (Stockholm Stories), and worked with adapting short stories from my editorial Brevnoveller. The students got feedback from the authors, access to film equpiment and professional actors to make short films of the scripts during 24 hours.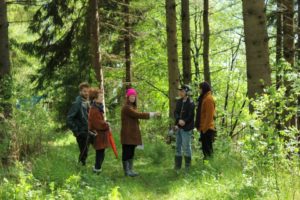 My background as a lecturer and workshop leader is in sexual education. During several years I worked in schools and campaigns for the National Association for Sexual Education in Sweden (RFSU). After having worked three years with boys groups challenging the norms of masculinity, I started making my own lectures on the subject and have done an interchange with Argentina.