I am a formed screenwriter with two different degrees from higher vocational studies in Sweden. One through Broby Grafiska 2013 (currently under the name Alma manusutbildning) and another from Biskops-Arnö 2017. Both were one year, project based studies integrated with the Swedish film industry.
In June 2019 I'm directing my first short "Growing Bold" (Hår). You can read more about it here!
I had individual tutoring by Geir Hansteen Jörgensen, award winning director of "The New Country", filmmaker and script doctor Daniel Alegi (founder of Cinemahead) and screenwriter and director Truls Anderssen.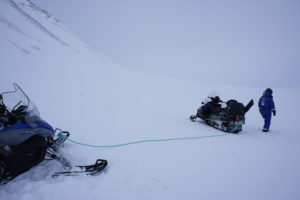 I have several screenplays on different stages for both film and TV. One drama series co-written with two colleagues was optioned 2014 by the Swedish Television, but not made. I mainly write comedy or drama, but have one screenplay that is an icy and dark thriller set in Svalbard (the picture is from a research trip I made).
2018 I was a proud Talent Campus delegate for the London Screenwriter's festival. A programme for selected delegates to advance your screenwriting and industry skills. We've had sessions with producers Iain Smith (Mad Max Fury Road), Nicola Larder (Marcella),  Gareth Unwin (The Kings Speech) to name a few.
I am also starting to direct music videos. Here are two I did for the artist Natalie Beabella: