As a story consultant I've helped both established authors and private clients to develop their novels. I've worked with approximately fifty manuscripts and have seen many of them turned into published books. What I do is to give the author an in depth analysis of the story and suggestions on how to proceed to the next step. I had my training with one of the most hired author's coaches in Sweden, Ann Ljungberg for whom I worked as an assistant for three years.
If you're interested in hiring me, please check out my services here (in Swedish).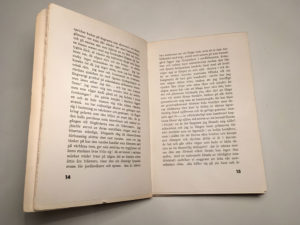 I'm also an editor of literature, informational text and web content. One of my main contracts is to administrate a portal for writing courses where I also help develop new courses, i.e in: Poetry, short story and novel writing.

Many of my other clients are NGO's because of my background as a web editor and information coordinator for different organizations.